Yes, They Think We Are Great!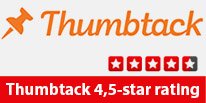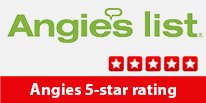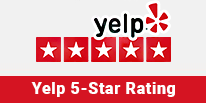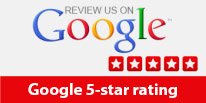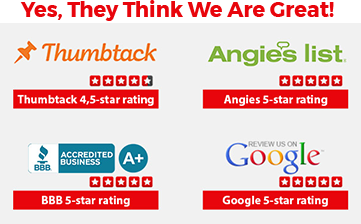 Thermador Appliance Repair Houston
Thermador appliances are known for their high-end features and exceptional performance. However, like any other appliance, they can malfunction and break down over time. That's where our Thermador Appliance Repair service in Houston comes in.
Why Choose Our Thermador Appliance Repair Service?
Fast and Reliable Service: We understand that your time is valuable. That's why we strive to provide same-day repair services to get your Thermador appliance up and running as quickly as possible.
Expert Technicians: Our team of experienced and certified technicians is equipped with the latest tools and equipment to diagnose and fix any issue with your Thermador appliance.
Convenient and Affordable: We offer flexible scheduling options and competitive pricing to ensure that you receive the best value for your money.
Authorized Repair Service: As an authorized Thermador appliance repair service provider, we are well-equipped to handle any repair or maintenance service for your appliance.
Common Thermador Appliance Problems
Here are some of the most common problems that we have encountered with Thermador appliances:
Thermador Stove Not Heating: This is a common issue with gas and electric Thermador stoves. It can be caused by a faulty igniter, burner, or heating element.
Thermador Dishwasher Not Draining: If you notice water at the bottom of your dishwasher or standing water, it could be a sign that your dishwasher is not draining properly. This could be due to a clogged drain hose or a malfunctioning drain pump.
Thermador Washer Not Spinning: A malfunctioning drive belt or motor can cause your Thermador washer to stop spinning.
Thermador Refrigerator Not Cooling: This can be caused by a faulty compressor, condenser fan, or evaporator fan. It's important to address this issue immediately to prevent food from spoiling.
Thermador Dryer Not Heating: A malfunctioning heating element, thermostat, or thermal fuse can cause your Thermador dryer to stop heating.
Thermador Range Hood Not Ventilating: If you notice smoke or steam lingering in your kitchen, it could be a sign that your Thermador range hood is not ventilating properly. This could be due to a clogged air filter or a malfunctioning fan.
Professional Thermador Appliance Repair Services Near Me
At Miele Appliance Repair in Houston, we are dedicated to providing top-notch repair services for all your Thermador appliances. Whether you need a simple repair or a major overhaul, we've got you covered.
Don't wait until your Thermador appliance breaks down completely. Call us today to schedule an appointment with one of our experienced technicians. We'll diagnose the issue and provide a cost-effective solution to get your appliance up and running in no time!