Yes, They Think We Are Great!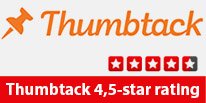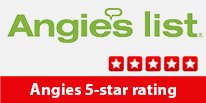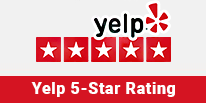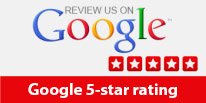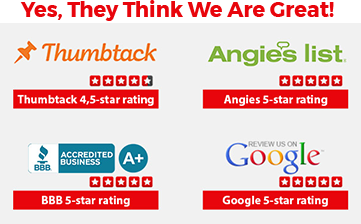 Amana Appliance Repair Houston
If you own an Amana appliance and you're experiencing problems with it, you need a reliable and efficient repair service. At Miele Appliance Repair in Houston, we specialize in repairing all types of Amana appliances. Our team of skilled and experienced technicians is dedicated to providing you with the best possible service at an affordable price.
Common Problems with Amana Appliances
Temperature issues in refrigerators and freezers
Leaking or malfunctioning dishwasher
Clothes dryer not heating up or not spinning
Range or stove burners not lighting
Washing machine not draining or spinning
Our team of Amana repair professionals is trained to diagnose and fix these and other common problems with Amana appliances. We use only the highest quality replacement parts to ensure your appliances are working at their best.
Amana Appliance Repair Services We Offer
Amana Refrigerator Repair
If your Amana refrigerator is not keeping your food cool or is making strange noises, our technicians can help. We can diagnose and repair a wide range of problems, from faulty compressors to broken thermostats. Our team will get your refrigerator working like new again in no time.
Amana Dishwasher Repair
Is your Amana dishwasher leaving dishes dirty or not draining properly? Our Amana repair team can fix any issue your dishwasher is having, from a clogged pump to a malfunctioning control board. We use state-of-the-art tools and techniques to ensure your dishwasher is working at its best.
Amana Washer and Dryer Repair
Our Amana repair experts can also diagnose and repair problems with your washing machine and dryer. Whether your washing machine is not spinning or your dryer is not heating up, we can fix it. We work quickly and efficiently to get your appliances working again as soon as possible.
Amana Range and Stove Repair
Issues with your Amana range or stove can be frustrating, but our team can help. From broken igniters to malfunctioning thermostats, we can diagnose and repair a wide range of problems with your Amana range or stove. We use high-quality replacement parts to ensure your range or stove is working properly again.
Why Choose Miele Appliance Repair for Amana Appliance Repair in Houston?
Expert technicians with years of experience
Fast and reliable service
Competitive pricing
High-quality replacement parts
Convenient appointment scheduling
Friendly and professional customer service
Authorized Amana repair service
When you need Amana appliance repair in Houston, trust the experts at Miele Appliance Repair. Contact us today to schedule an appointment with one of our skilled technicians.